Nowadays, becoming an independent recording artist is more doable than ever with recording equipment that's affordable and accessible to a wider range of people. You can put together a basic home recording studio for under $300 that can get the job done. If you're just getting started, here's our recommendation guide to find the best budget audio interface, a very important piece of equipment.
But before we get into our list, let's cover information you should know and things to consider.
What is an Audio Interface?
First of all, what is an audio interface and why do I need one? An audio interface is an essential piece to your recording studio set-up. They enable you to record high-quality audio from your condenser microphones and musical instruments directly into your computer.
They work with your Digital Audio Workstation (DAW) and gives you control of what you are recording. Just think of audio interfaces as the bridge between your instruments (mics, guitars, etc.) and your computer.
Once you have an audio interface, you'll be able to plug in microphones, electric guitars, synths, MIDI equipment, studio monitors/headphones, and more! Now that you have an idea of what they are, let's talk about what you should look for in a budget audio interface.
What to Look For in a Budget Audio Interface
The Price and Features

An important thing to keep in mind is what features you are paying for. Of course, with budget audio interfaces, the features you get are limited, however, you can get everything you need if you shop smart.
Inputs and Outputs
It is better to have multiple inputs as this allows you to plug in more instruments/microphones at once. Do keep in mind that at the lower-price range for audio interfaces, you will usually get one XLR input for condenser microphones and one 1/4 inch input for plug-in instruments.
This is all you really need when you're just getting started. It's also the perfect option for solo recording artists/musicians who are trying to save money.
Low Latency Recording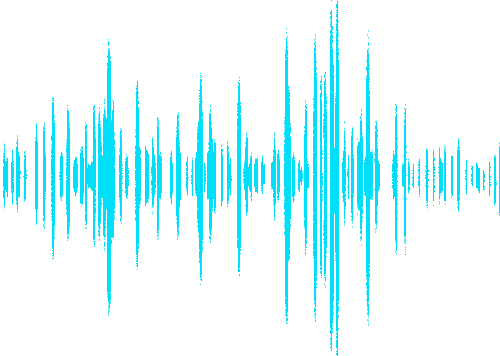 Low latency basically means a minimum delay in the audible time difference from when a signal is recorded and the monitor signal that's heard.
There are audio interfaces at higher price ranges offer low latency to the point that monitoring plug-in effects in real-time is possible. Of course, you do get what you pay for. We made sure that each option on our list is affordable, but still offer the features you need, low-latency included.
Durability and Portability
The durability and portability of the audio interface is something you need to consider, especially if you plan to move your set-up around. It would be unfortunate to have your device break on you while transporting it around. We made sure that while the options we discuss are lower-priced, they are built to last with high-quality materials.
Now that you have a better idea of what to look for, let's get into our list of the best budget Audio Interfaces available in 2021!
Best Budget Audio Interfaces in 2021
The Focusrite Scarlett Solo Audio Interface is one of my personal favorites on this list as it comes with everything you'll need to get started at an affordable price. This audio interface is easy to set up with your system. All you need to do is plug in the USB and you're good to go. The Solo has a compact, lightweight, and portable design compared to its bigger brother, the Scarlett 2i2.
To get an idea, the Focusrite Solo is best suited for musicians and artists who are doing most of their recordings by themselves in a "home studio" setting.
Having an audio interface that's highly portable is a game-changer, as I personally move around a lot with my recording equipment. While this is a smaller interface, the quality of its build is still impressive. If you are a singer/musician, rest assured as the Scarlett solo comes with both an XLR input for your microphone and a TRS (1/4 inch) input to plug an instrument into.
Now to get into the technical stuff. On the front panel, you will find the "Air Switch" which is designed to emulate the famous boost in the mid and high-frequency range of the original ISA mic preamps. This feature brings more life into your vocals and enhances audio clarity.
In addition to this Air Switch feature, you get switches for 48-volt phantom power, zero-latency direct monitoring, and a headphone input. Overall, the layout of the front panel is clean and easy to follow.
Overall, I love the Focusrite Scarlett Solo Audio Interface and it's my go-to choice for beginners who are just getting started with their home recording studio set-up. You can put your confidence into this interface in getting the job done.
PreSonus did an excellent job in providing a great budget audio interface with its Audiobox USB 96. This interface is great for your home studio and built for the road. The Audiobox USB 96 is reliable as it is designed with a heavy-duty steel chassis allowing it to take a serious pounding when transporting it. You can rest assured that it will come out unharmed.
On the front side of this audio interface, you will find that it has two XLR/TRS inputs allowing you to record both vocals and musical instruments at the same. Along with that, you have a 48v phantom power switch, gain controls assigned to each input, volume control for your headphones, and a knob to control the main volume.
Near the center of the front panel, you'll find the mixer knob. This allows you to control how much you hear from all of the inputs.
This audio interface is capable of handling sample rates up to 96kHz. PreSonus is known for its transparent preamps, making even their budget audio interfaces versatile and clean sounding.
The sound is captured in high-quality and sounds very impressive, especially for a budget audio interface.
Overall, the Audiobox USB from Presonus gets the job done and more! If you're the type of person who plans to carry around their recording equipment to multiple different locations, the reliability of the Audiobox USB 96 is what you are looking for.
M-Audio makes it onto our list with their AIR 192 audio interface, an excellent choice for solo recording artists/musicians. It has a unique slick design that will fit in with any home recording studio set-up.
On the front side of this interface, you will find an instrument input, a switch to turn phantom power on, as well as a quarter-inch headphone jack. Do keep in mind that the instrument input cannot be switched to a line level input. This means you can't simultaneously connect the line in and microphone source. The XLR inputs are found on the back panel, allowing you to connect your condenser microphones.
Now on top of the interface, there are knobs to controls the gain of your mic and line combo inputs. There is an LED level meter for both inputs that are great as a reference, however, you'll most likely be monitoring your levels on your Digital Audio Workstation (DAW).
In terms of recording performance, the results are outstanding, sound professional, and high quality. The AIR 192|4 does an excellent job at bringing out the best from your microphones, capturing every detail of your vocals. Latency is kept low thanks to its fast hi-speed USB/USC-C connection. Both cables come in the box.
And to top it all of, M-Audio packs this audio interface along with some software to get you started. This includes ProTools: First, Ableton Live Lite, and more.
Overall, a solid choice when it comes to budget audio interfaces. You can feel confident that you are getting high-quality recordings with M-Audios AIR 192 |4 Interface.
Steinberg covers everything you need with their affordable UR12 USB  audio interface. First things first, before plugging in the UR12 interface to your PC, make sure to download the drivers. It does come with a CD, but you can also download them on Steinberg's website.
On the front panel of this interface, you will find both an XLR input for your condenser mics and a 1/4 inch input for musical instruments with their accompanying gain knobs. The output gain knob is also on the front, allowing you to control the gain of your headphones as well as the RCA outputs on the back.
There's also a direct monitoring switch, which turns the zero-latency monitoring feature on or off. This feature is especially useful for monitoring effects applied to your vocals/instruments in real-time. You will also find a set of four lights, two of them indicating whenever the input signals are clipping.
On the backside, you will find a 5V USB input to connect an external power supply or a mobile battery bank. There is a "power source switch" allowing you to switch between the external power source and the USB 2.0 power. Like we mentioned earlier, the RCA outputs are on the back allowing you to connect directly to powered stereo monitors or an amplifier. And of course, the phantom power switch so you can use your condenser microphones.
This audio interface can record all the way up to 192 kHz with a bit depth of 24bit. Input 1 (XLR) does an excellent job at recording your vocals, however, I do need to note that some have run into clipping issues with input 2. You can always adjust your settings to try and fix those clipping issues and results will vary.
The UR12's build quality is very impressive. It has an all-aluminum body that looks nice and feels durable.
Overall, the UR12 is a great choice for a budget audio interface, especially if your primary focus will be recording vocals.
The most affordable budget audio interface on our list, Moukey's MSc1. A great entry-level audio interface that has all the basic functions needed to record music in the comfort of your own home.
You'll find everything you'll need on the front side of the interface. Just like other options on this list, the MSc1 comes with two inputs, both an XLR and a 1/4 inch input. This allows you to record both vocals and musical instruments. You will also find the headphone jack so you can monitor what you are recording in real-time.
There's a switch to turn on the phantom power so you can use condenser microphones as well as knobs that allow you to control the gain for both inputs, an output knob, and one dedicated to your headphones.
Personally, I like the design considering its low price. It has a metal casing giving that durable feel. The knobs are made with a sturdy rubber that feels nice to the touch. It's also portable, great for artists and musicians who plan to record music in multiple locations.
It has a 48kHz-24bit recording formation, but the sound it records is high-definition and pure. Best of all, it's easy to set up and use. Literally, just plug the USB 3.0 cable and play on both Windows and Mac.
Overall, if you're looking for an excellent entry-level audio interface that won't break your bank, definitely consider the MSc1 USB interface from Moukey.
Final Thoughts
We hope our guide helped you find the best budget audio interface to get you started. I made sure to only recommend the best options available within this price range. Putting together a home recording studio doesn't have to cost you a leg and an arm. As long as you have the equipment to work with, you can get yourself started. Best of luck on all of your recording endeavors!
Starting a Home Recording Studio? (More Articles to Read)