Last updated on October 30th, 2020 at 10:24 pm
The ukulele is a fun instrument to learn how to play and is very welcoming to people who have no experience playing any music. It can be challenging to find the best ukulele for you to start with as there are so many options out there to choose from. If this is you, then you've come to the right place.
We are going to discuss our recommendations for the best ukulele starter kits for beginners that will help you get started.
The 5 Best Ukulele Starter Kits for Beginners
The official Kala Learn to Play Ukulele Starter Kit is a great bundle for beginner players. Kala is known for their high-quality instruments and is recognized worldwide for their ukuleles. It's no surprise that Kala ukuleles are the instrument of choice for schools. More people learn to play ukulele on a Kala first compared to other brands.
This mahogany soprano ukulele comes in the most common size, with tight fret spacing and the shortest scale length. It's a lightweight ukulele, making it easy to travel with while having a solid build that makes the instrument durable.
The ukulele has an amazing tone and is built well with Kala's quality craftsmanship.
Kala focuses on providing the best possible ukulele for your money. They know that you don't necessarily need anything fancy to start learning and having fun with the ukulele.
While this bundle does come with online lessons, it also comes with a Quick Start Booklet.
This page-by-page instructional booklet is designed to help you learn to play the ukulele successfully from the day you start. The material covered in this booklet is easy to understand with its clear instructions and guides.
Overall, this is a very good ukulele starter kit and is an excellent choice for any beginner player. Kala's starter kit helps set you up to learn the fundamentals of the ukulele with a good quality instrument. An amazing value that remains affordable enough for anyone who's interested in learning how to play the ukulele.
This bundle comes with:
1 Kala Soprano Mahogany Ukulele

Online Lessons

Quick Start Guide

Tuning App

Custom Logo Tote Bag
Another nice ukulele bundle that's great for beginners is the DUC-1 Mahogany Concert ukulele bundle from Donner.
The DUC-1 is a traditional concert ukulele with a mahogany body with four advance carbon nylon strings straight from Japan. You will find that the carbon strings are soft and smooth, producing a clear and sweet sound. They make the ukulele easier to play with, causing less pain to your fingers.
You get a rich and bright sound while playing thanks to the mahogany body and neck of the ukulele. The rosewood fingerboard and bridge also makes it more comfortable while you play. Its smooth satin finish maximizes resonance for optimal sound quality.
All of these features make the ukulele easy to play, which is great for beginners who are just getting started.
Overall, the DUC-1 is an excellent ukulele for beginners. It produces a very nice sound and is easy to play. The bundle itself comes with some helpful accessories if you're just getting started. It also comes at an affordable price.
This bundle comes with:
 High Accurate Tuner Donner DT-2

Colored Ukulele Sized Strap

Quality Ukulele Bag

A set of Carbon Nylon String

4 Pack Guitar Picks
The starter bundle from Lohanu is one of the best high-quality ukulele bundles that are great for beginner players. It does cost a little more than the other options that are on this list, however, you're getting a great concert ukulele with high-quality accessories/gear included.
The sound quality that you get from this ukulele is amazing, especially for the actual price of everything. It produces a tone that is close to higher-end ukuleles, sounding much better than cheaper quality soprano ukuleles.
This ukulele is durably made with Sapele wood (similar to mahogany). It has an all-laminate body making it not as susceptible to temperature and humidity changes.
Of course, this does sacrifice some tone and resonance, however, ukuleles with all-wood bodies can get expensive. It has a rosewood fretboard and an arched back that produces a bigger and better sound, normally found on higher-end ukuleles. The ukulele comes equipped with, Aquila Strings, known to be some of the best strings you can get for your instrument.
Lohanu provides people with some online beginner lessons for ukulele players who are just getting started. There are lessons that are introductory, covering some fundamentals and proper usage of the tuner that comes with this bundle.
Overall, an excellent premium ukulele bundle from Lohanu that is great for beginner players. It comes with a very nice ukulele and set of accessories, all at a great price. It's also nice to know that the people at Lohanu have a genuine love for the ukulele.
This bundle comes with:
 Accurate Tuner (battery included)
Padded Sturdy Bag
Brown Colored Polyester Ukulele Sized Strap
2 Picks
A Paracord Ukulele Hanger
Aquila Super Nylgut Strings Installed with an extra set of Aquila Strings
Here's a nice video from Lohana introducing their ukulele bundle.
Check Price on Amazon
This ukulele starter kit from Aklot is a great bundle for beginner players who are looking for an acoustic ukulele that has the option to be plugged in. Electric ukuleles don't have to be an expensive investment if you're a beginner who wanted to go that route early on.
You will find that the soundboard of this ukulele is made of solid mahogany. This helps the ukulele produce a softer sound. The soundboard improves sustainability with the warm pure tone that comes from this ukulele.
Also, keep in mind that another advantage a solid ukulele like this one has is that the sound will improve with age. The more you play, the better the sound will be.
This ukulele is designed with a rounded edge. As a result, it will be more comfortable for your arm during long playing sessions. An important design for beginners who are just starting out. Its evenly installed smooth frets are also great for beginners, making practice easier on your fingers. The ukulele itself is also well-suited for more advanced players, not limiting to only beginners.
The overall build of the ukulele is durable with its strengthened neck and soundboard, ensuring that your ukulele will last you a long time. It also has a special fret wire that helps avoid scratching. The ukulele comes equipped with Aquila Strings, again some of the best ukulele strings available.
This ukulele's tuning knobs are made of advanced genuine brass gear with a stainless steel shaft for more stable and finer tuning. You won't have any problems tuning it to the pitch you want and it will stay tuned for longer.
The Pickup on this Ukulele
The pickup sounds great on this ukulele. There are controls for volume, bass, mid, and treble adjustments, similar to what you would find on an acoustic guitar with a pickup. This gives you more flexibility to shape the sound that your ukulele produces more to your personal preference when plugged into an amplifier. The ukulele's volume isn't drastically affected when not plugged in, still having its full sound.
It also has a built-in tuner. You will see a little led screen that uses an image of an analog meter. It's as easy as matching the needle to the center to tune your ukulele without any external devices.
Overall, this electric ukulele starter kit from Aklot is an amazing deal as its hard to find a nice-sounding electric ukulele at such an affordable price. The added accessories that come with this bundle are a great bonus for the player.
This bundle comes with:
Felt Picks x2
String
Cleaning Cloth
Ukulele Strap
Padded Ukulele Bag
Gift Card
Instruction Booklet
Check Price on Amazon
The ukulele starter kit from Kmise makes our list as the best budget starter kit for beginner ukulele players. The KMU21S from Kmise is a great looking ukulele that produces an amazing tone that's nice and bright.
It has a mahogany body with a specially designed bridge that allows players to change strings easily.
This ukulele comes equipped with Soft D'Addario strings that are soft and smooth to the touch. The strings help produce that warm, bright, and penetrating tone, while also making it easier for beginner players to practice. It has a lowered action that makes it even easier to play and without any buzzing noises.
It has a smooth fretwire that helps prevent scratching and 15 frets with a flat space that makes playing the ukulele even more comfortable.
The tuning knobs are made of pure copper, making the ukulele tuning finer and more stable. It will stay tuned for much longer. Keep in mind that any ukulele with new strings can take time to break into the point where it will remain tuned for longer.
Overall this ukulele starter kit from Kmise is a great option for beginners who are looking for something that's good quality, but a little cheaper.
This bundle comes with:
Tuner
Extra Strings
Ukulele Strap
Gigbag
Booklet for Beginners
What Makes for a Good Beginner Ukulele?

Comes in a Starter Kit/Bundle
When you're a beginner ukulele player, starter kits/bundles are essential. They usually come at a very affordable price, providing beginner players with a ukulele to get started and additional accessories/gear that ukulele players may need. Starter kits can also come with some helpful lessons that give beginner players a better understanding of the instrument. These starter kits/bundles are great introductory packages to beginner players that are just getting started, ensuring that they have everything they need.
Now let's get into it. Our recommendations for the 5 best ukulele starter kits for beginners.
Affordable
Whether you're a beginner ukulele player, or you're literally just getting started, you want to look for something that is nice and affordable. Since it's still the beginning, you don't have to buy a super expensive ukulele to start learning. There's a chance that you will find out that you don't enjoy playing the ukulele as much as you thought, costing you even more money if you started out with something fancy. If you truly find yourself enjoying ukulele, then invest more money into getting a professional high-quality uke.
Starting off with a ukulele that won't break the bank is a great idea for any beginner player. Just plan on upgrading your instrument later on as you progress on your ukulele journey.
Quality
As affordable ukuleles are great for beginners due to the low cost of getting started, it's very important to not overlook the quality of the ukulele. There's a lot of cheaper ukuleles out there that don't sound good and feel cheap. It's very possible to find high-quality ukuleles that don't cost an arm and a leg to buy. It gets even better as a lot of these options come in bundles, or ukulele starter kits, which is what we are going to discuss next.
Final Thoughts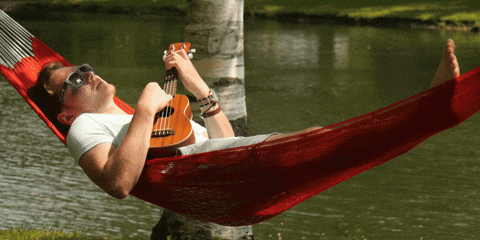 Well, there you have it. Our recommendations for the 5 best ukulele starter kits for beginners that'll get you started on your ukulele journey. You'll be able to start practicing and learning with a high-quality ukulele.
While there are lessons that come with some of the starter kits that we have mentioned, keep in mind that there are many ways for you to learn how to play the ukulele. Take lessons if you can find a good ukulele teacher or watch some videos online on platforms such as YouTube.
There are also lesson books you can purchase if you are good at self-teaching yourself something new.
Best of luck to you on your ukulele journey. I hope you have a fun time learning!
More Articles to Read: