Last updated on May 1st, 2019 at 09:25 pm
The ability to sing has often been looked at as a skill that people are born with. "Naturally gifted singers" is a term that I would often hear back in my chorus classes in college. It got me thinking, can anyone learn to sing, or do we all have limitations in our singing abilities?
It's true that some people are born gifted with more natural singing abilities than others. This fact can discourage many from attempting to learn how to sing in the first place. Even if it feels like all the odds are against you when it comes to the art of singing, I'm here to tell you why you shouldn't give up on your singing dreams just yet.
Not Every Talented Singer is "Naturally Gifted"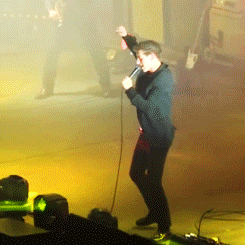 You might have heard a person sing really good and thought to yourself, "this person must have been born with this amazing voice." There's a chance that you might've disregarded any of the hard work that these "naturally gifted" singers put in to get to where they are with their singing abilities.
Remember that not every talented singer you see/hear are "naturally gifted." They probably have put in a lot of time and dedication to working on their craft as a vocalist. Many hours of practice and training that we don't see. We'll even find naturally gifted singers taking singing lessons and practice every day to further work on their voice.
Every singer, whether you are an aspiring singer or a professional starts somewhere. Some of us might have more of a headstart compared to others, but in the end, hard work will pay off.
Need some more proof? Here's an example of a famous singer/songwriter looking back on his humbling beginnings.
Ed Sheeran
Ed Sheeran has paved his way to the top as one of the biggest singers/songwriters in the music industry today. With big hits like "Thinking Out Loud" and "Perfect", Ed has definitely impacted the hearts of many with his music. Many aspiring singers with similar styles to Sheeran compare themselves to his talents often saying that he was just born gifted with natural singing abilities.
However, this is far from the truth.
During an interview on "The Jonathan Ross Show," Sheeran played a recording of him singing from when he was younger.  Let's just say that Ed has definitely come a long way since then.
"When people say, artists are born with talent, you're not. You have to really learn and practice." Sheeran said before playing his recording. If there's anything to learn from Ed Sheeran, it's that practice can definitely take you a long way.
Here's the clip from The Jonathan Ross Show YouTube Channel:
Natural Talent or Hard Work
Like with any skill, to improve you must practice and work hard to develop your abilities within that skill. Some will be born with more talent than others, in this case as singers, however, it is very possible for someone who is not a natural born talent to develop their skills to a high level of singing. They could even surpass a natural born singer who doesn't work on improving their craft as much.
It's really how you approach the realization that someone might have a headstart when it comes to their singing abilities. Instead of letting it dictate you to give up, you should let it motivate you to improve your singing abilities and work harder than others.
Famous NBA player, Kevin Durant has a really nice quote that every aspiring singer/musician should keep in mind.
"Hard work beats talent when talent fails to work hard." This is something anyone can apply to any aspect of their life. As singers, keep it in mind as a reminder to always push yourself to work hard and improve.
Proper Training For Singers
If you're like me when I first started singing, you probably feel lost and don't really know where to start. Even though I knew I wasn't good at it, I always loved singing growing up. I'll tell you more about my story later, but this eventually pushed me to train to improve my singing abilities. I found that the best place to start is with the singing fundamentals. The best way to do this is with a professional singing teacher.
Taking Sing Lessons
Once I got into college, I decided to start taking classes that could help me improve my singing. I started off with some music theory and chorus classes. While these classes helped me improve my understanding of music theory and my confidence in performing in front of others, it wasn't until I took private singing lessons that I saw extraordinary growth as a singer.
The environment of working together with a singing teacher is amazing for growth. When you're comfortable working with a teacher, it allows you to tackle the spots in your singing abilities that need the most work. We were able to find what my strengths were as a singer as well as my weaknesses. While it can be scary for many to have their voice analyzed by another person, if that other person is a singing teacher, it's definitely necessary.
A good singing teacher will guide you in the right direction on your singing journey. Many "naturally gifted singers" tend to skip taking singing lessons as they feel that they don't need it. While it is possible for a singer to improve their craft alone, it's almost always advantageous for anyone to work with a teacher.
Practice On Your Own
While it's very beneficial to meet up with someone who can help you improve your singing abilities, it's still very important that you put what you learn into your own practice sessions. Dedicate time to working on singing techniques and familiarize yourself with your own voice. The more comfortable you are with your own voice, the more you can expand your abilities as a singer and work towards your own singing style.
Singing and Musical Experiences
Gaining experience as a singer is also necessary for your growth. While it is important to train with a teacher and practice on your own, you also need to seek singing and musical experiences. This can be exposing yourself to other singers and music styles or performing live in front of other people. Even writing a song and putting it together can help you develop as a singer.
The more you expose yourself to singing/musical situations and experiences, the more experienced you will be as a singer. This also helps you gain influences that will help you develop your own singing style.
Developing Your Own Singing Style
As you continue to train and improve your singing abilities, you will find yourself more comfortable with your voice. One of the most important things that any aspiring singer needs to do is to develop their own unique singing voice/style.
It's easy to find ourselves trying to sing like our favorite singers, however, we must not forget to develop our own voices.
What makes your singing voice unique when there are so many other singers who sound just like each other? For some, it can be easy to develop your own unique vocal style, but for many, it can be very challenging. Overall, it will come with time, practice, and experience. Don't stress about it and just keep working at it.
My Singing Journey
Like I mentioned earlier, I've always loved singing growing up, but I knew I could use some work in developing my voice. I wanted to improve, however, I was very stubborn and didn't want to take the first steps needed to work on my singing voice.
As time went by, I convinced myself that my singing voice sounded really good and that I didn't need to learn from anyone. I couldn't have been more wrong.
I kept going on with this belief until a friend/singer finally approached me with some constructive criticism regarding my singing. They pointed out flaws in my singing technique and were truthful about my tone.
This was just the beginning of my singing journey.
My First Singing Lesson
Again, I mentioned earlier that I took some chorus classes in college. These classes did help, however, it was nothing compared to taking private singing lessons. I was able to meet my singing teacher through recommendations from my chorus professors. They recommended me to a singing teacher who specializes in classical music. It also helped that this person was my chorus professor's current singing teacher at the time.
I was very nervous about my first singing lesson because this was my first time allowing myself to be vulnerable with my singing. Was this singing teacher going to chew me out for singing with improper technique? Will I be able to keep up with the lessons? All these questions bothered me, but I knew what I had to do if I wanted to improve as a singer.
After attending my first singing lesson, all my fears and irrational thoughts went away. Not only was my teacher able to point out my flaws in technique and my weaknesses, but he was also able to create a lesson plan that would help me work on them.
My singing teacher challenged me to work on these weaknesses and helped me understand proper singing techniques that ensured that I wouldn't damage my voice. He created a good learning environment that helped me feel comfortable during lessons.
I've learned so much from my singing teacher since then. If you wanted to read more about my experience with my singing teacher, you should check out my blog post on the 10 Life Lessons That I Learned from my Singing Teacher.
My Experiences After Taking Lessons
After taking singing lessons for a good amount of time, I found myself more confident in my singing voice. My developed confidence gave me the courage to sing and perform live in front of an audience. I even did some singing work in a musical, a very fun experience that taught me a lot. It's not easy performing in a full musical 5 days in a row, but I learned that it was possible for me.
Overall, these experiences have all taught me what I am capable of when it comes to singing and has encouraged me to go for more.
Where I am Now
Now, I am a singer/songwriter who enjoys performing live and also recording music to put out onto online platforms such as YouTube and Soundcloud. I've definitely come a long way from where I began, but I know there's still a lot of work that can be done.
My confidence as a singer has significantly improved since my first day of lessons and I couldn't be more proud of myself. This is why I encourage anyone to take the first steps in learning how to become a better singer.
I find myself constantly challenging myself musically and it has been a fun journey so far.
Here's an example of the kind of work I've been putting together when it comes to my music. A cover to Ed Sheeran's song, "Dive" from his album, "Divide." The instrumental was made by a talented musician who goes by the online name of JustAcoustic. You can check out more of his work here.
Can Anyone Learn to Sing?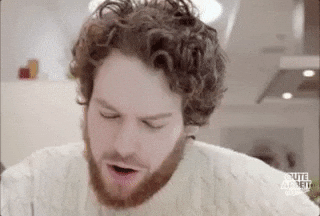 Back to the question that we ask ourselves in the beginning, can anyone learn to sing?
The answer is yes, it's very possible for anyone to learn how to sing. Even though there are people who are born with more natural singing abilities, don't let it discourage you. If you really want to learn how to sing, then work hard.
Invest in taking singing lessons to work with a teacher that will help you improve. Always find time to practice singing on your own and always experiment with your voice. Last but not least, seek singing and musical experiences.
Every experience gives you the opportunity to grow as a singer and even learn more about your own voice and style.
Remember to always work hard and stay motivated in improving. Great singers never stop working on their craft, which is what makes them so great. They're always open to learning something new and it allows themselves to constantly grow as singers.
Well, there you have it. The answer that you were looking for. If you're still asking yourself if it's possible for you to learn how to sing, I have one last piece of advice.
Don't think about it too much and just get started. Start putting in work to improve your singing voice and don't let anyone else discourage you from learning. Remember, "Hard work beats talent if talent fails to work hard."
Keep working on your craft and confidence. I wish you all the best of luck on your own singing journeys.
More Articles to Read: