Last updated on March 27th, 2020 at 10:40 pm
Whether you are a solo artist or musician that's part of a band, it's essential to put out musical projects that you have been working on if you want any sort of discovery for your music. While we now live in a world where singles and playlists have been popularized in the musical landscape, it can be tempting to not put any work into an EP or album. We're here to tell you that you definitely need to consider these types of projects as they are very important for the careers of any artist/band. But which type of project should an artist or band work on next? If you're here, then you're probably thinking the same thing. EP vs album, what type of project will I benefit from more?
Well first, let's talk about the current musical landscape and how it has drastically changed thanks to new influences in how music is distributed nowadays.
The Current Musical Landscape (The Internet Era)
If I had to name one thing that has changed the world of music forever, it would be the internet.  Not only has it influenced how people listen to music, it completely changed how we consume media in general. We have so much more access to music nowadays, it's absolutely insane. With so many different platforms that can be utilized to advance your creative career, it has become necessary for artists, musicians, and other content creators to be online if they want any attention for their art.
With so many different ways of distributing your music to the world, the opportunities for success in the music world is at an all-time high. The possibilities are endless as artists and bands have been utilizing online music streaming services and social media platforms to grow their music careers.
So what type of content/projects do good in the current musical landscape?
The More the Better
In the fast-paced world of the internet, the more content you can put out, the better chances you have of being discovered. This is why for many artists and bands, singles and playlists have become popular.
It's easier to work on singles or putting together a playlist when compared to EPs and albums. This allows artists and bands to put out more content onto their platforms. EPs and albums take more time to put together and to put out, which can push a lot of artists away, however, they are still as important now as they were before the internet.
Why EPs and Albums Are Still Important
EPs and albums are bigger projects that give artists and bands the chance to let their listeners and fans in on how their creative minds think. These types of projects showcase more about the artist and band then what any single or online playlist could ever do. They're also very useful tools when it comes to marketing their music.
Now that you have an understanding of why EPs and albums are still very necessary in the current music landscape, this leads us to our next question. What are the differences between the two?
EP vs Album
EP (Extended Play)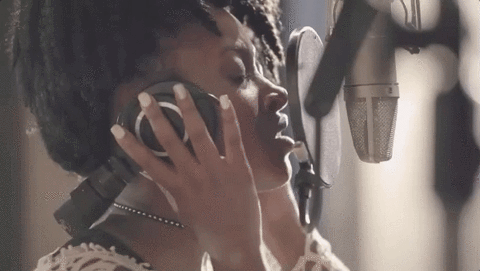 An EP, also known as an "Extended Play" record, CD, or digital music project. It contains about three to six songs, half the amount of songs that a traditional album would have. The term "Extended Play can be confusing since LPs (Long-playing record) are similar, but longer in duration. Just keep in mind that an extended play actually means  "an extended single."
EPs are great for giving a glimpse of what type of music an artist or band is making, at least in the current moment of their music careers. Think of it as a snapshot of what an artist or band is capable of producing. They're less expensive to produce, taking less money, time, and emotional investment to create when compared to making a full album. They're also great for artists and bands to try new things and experiment on creative ideas.
Sounds great right? Well, there's something you should keep in mind. While EPs are great at showing people what type of music an artist or band is creating, what it can convey and portray is limited. An artist or band won't be able to utilize as many creative ideas and approaches when putting together an EP. That's where albums come in.
Albums
An LP, which refers to a long-playing record, CD, or digital music project, is more commonly known nowadays as full-length albums. While the playtime of an album can vary, it's usually between 30 to 50 minutes or 10 to 12 tracks in total. Albums are much longer than EPs, but showcase much more of what an artist or band is capable of producing.
Full-length albums do a better job of conveying the creativity of artists and bands and are normally taken more seriously when it comes to the music industry. Also consider that when fans think about their favorite artist or bands, they usually think of the albums they make before their EPs cross their minds. Of course, this isn't always the case, but it's what usually happens.
While it does sound like making an album would be the ideal project to work on for any artist or band, there are things to consider. Full-length albums are huge commitments that are expensive to make. They also take a lot more time and emotional investment to put together. It can even take you or your band away from working on other projects. Also, while important, not every artist and band is ready to put together a full-length album.
A full-length album is more than just a playlist of songs that come together in one project. It's an experience that you create for the listener. It's like inviting the listeners into your lives so they can understand where you're coming from.
So which project should you consider working on next?
What To Consider Before Deciding on Working on an EP or Album
Where You Are in Your Music Career
Before contemplating the EP vs album decision, you really have to consider where you are in your music career. Remember, these types of projects are bigger commitments that will take more time and resources. If you're just getting started when it comes to posting and distributing your music online, then maybe you should be focusing on putting out singles, putting together playlists, and overall content. It would be very challenging to produce an EP or album if you're still trying to grow your music library. The first thing you should do is establish a presence online with your music, increasing the possibility of your music being discovered by potential new fans or important people in the industry.
Of course, if you already have established your presence online and have a portfolio that showcases your musical style, then the next step might be an EP or album. At this point, it all depends on experience. If you're an experienced artist/band that has been working hard in developing their music abilities, you'll be more ready to work on a full-length album. On the other hand, if you have put out a lot of songs, but feel a little hesitant in the idea of committing all of your time and resources to an album, then you can always start with an EP.
EPs are a great next step for those who are itching to work on a bigger project, but if you truly feel like you're ready, then don't let anything stop you from putting together an album.
What Are Your Current Goals?
Everyone's got their own goals and they can change as time goes by. Your currents goals can definitely influence your decision on what type of project you want to tackle next.  Take some time to evaluate your current goals. Doing so will help you figure out what the next step should be.
Try and determine which type of project would help you get closer to achieving your goals. For example, EPs are great promotional tools that have the potential of grabbing more attention than a single. If you're still working on building an audience/fanbase, then you might benefit more from an EP. But if you're an artist who has established a good audience/fanbase and wants to be taken more seriously as an artist, you might be ready to take the next big step, putting work towards a full-length album.
Have a good understanding of what your currents goals are, it'll definitely help you make the right decision on what project to work on next.
Take Your Time
Whether you decide to work on an EP or focus all of your efforts towards a full-length album, make sure to take your time and don't rush. Any type of work you put out will reflect who you are as an artist. Make sure you're always putting out your best work so your fans can enjoy your music, while you have the potential of catching the attention of people in the industry with your professionalism.  Remember, you have to put in a lot of commitment into these types of projects, and you'll see that all of your hard work will pay off in the end. While working on an EP or album, have the goal of putting together a project that you can be proud of once everything is finished.
Summarizing (EP vs Album)
Now, since you've made it this far, let's go ahead and summarize how you should make your decision regarding the EP vs album debate.
EPs
If you find yourself at a good place with your music career and have a good amount of music out on your platforms, then you're definitely ready to take the next step. EPs are great projects to work on as they are easier to put together then an album and cost less too. If you're looking to put together a small project that's strictly for promoting your music further, then consider putting together an EP instead of an album.
Albums
Like I have said before, a full-length album is going to be a huge commitment that will need a lot more commitment than any other musical project that we have discussed. If you want to put together a project that allows you to put in all of your creative efforts in creating an experience for yourself and your listeners, then putting together an album might be the next best step. Just make sure you understand how much of a commitment it's going to be to put it all together, from the songs, ideas, formats, artwork, and everything else.
Final Thoughts
As you can see, there's no straight forward answer to this question regarding which type of project to work on next. If you find yourself contemplating the EP vs Album debate in your music career choices, hopefully, this article will help you make the best decision possible for you at that time. Just remember to always put in your best effort on any musical project you plan on working on.
More Articles to Read: