It's the year 2020 and the world of music has completely changed thanks to the internet and social media. With all of these technological advances, the opportunities for musicians and artists to make a career out of their music is everywhere.
There is one social media platform that stands out from the rest right now that every musician/artist should consider being on. It's an app called TikTok, you've probably heard of it before. nowadays, there are many people on TikTok blowing up because of their videos. This makes it possible for anyone to make a name of themselves and establish a following online. While this is great,  how can musicians and artists also use TikTok to grow their music career and brand? Well, you better be ready to learn because we are diving right in.
Musicians & Artists on TikTok
TikTok, previously known as Musical.ly, is a place where content creators of any genre go to showcase their talents and ideas. It's also the platform where you will find a bunch of people filming TikTok dances in public. But what I did notice is that I've been seeing more and more musicians, singers, and artists on the app.
I'll see them post a wide variety of content, some being original music and song covers, while others being random videos and different forms of original content (vlog style, trends, comedy, Stories).  I've even seen musicians get creative with their TikToks while showcasing their musical talents. It's fun seeing what creatives/artists are capable of making on this app.
But with so many ways of approaching this app, what should musicians and artists who are new to TikTok do to utilize the platform to the fullest?
What Your Goal is With TikTok
Unlike YouTube where content creators can make money through advertisements being placed on their videos, TikTok doesn't really have a way for their creators to make money directly on the app. There are ways of making money on the app like going live and receiving gifts or sponsorships with brands, however, these aren't the most reliable financially, especially when you're a smaller account.
Try not to set "making money" on TikTok your end goal for this venture. Instead, consider using TikTok as a good way to introduce yourself to a wider audience. Put yourself out there in the digital landscape.
Once you start establishing a following on TikTok, you can begin introducing them to your other projects such as your music and other things you do outside of the app. You can also direct your followers to your other platforms and music streaming services (Spotify, Apple Music, YouTube, Instagram, Twitter, etc.) and start growing your online presence as a musician, artist, and brand.
Different Types of Content
Performing Music
Just like other platforms where you can upload videos, TikTok is a great place for musicians and artists to showcase their musical talents on.  You can record yourself and edit the video right on the app, or you can upload straight from your library. Just keep in mind that there is a 15-second format and a maximum cap with the 60-second format. I'll go into more detail about that later on.
I've seen a lot of musicians and artists successfully growing their accounts this way. Just don't forget that you can approach even these types of videos creatively and differently from an ordinary "song cover video."
Vlog Style/Personal Videos
While showing your talents on TikTok is very important, you should also consider posting more personal content. This could be TikToks that are vlog styled while still keeping a short time format. These types of videos show your followers a more personal side of you. There are creators who consistently post this type of content, and people enjoy watching it on this app. You don't even need to buy a fancy vlogging camera to start. Your phone is always on you. A lot can happen in a day. Try capturing some of that footage, and putting them together on TikTok or some other video editing app.
If you already have experience vlogging and have the equipment, go for it! Just make sure to shoot video in vertical when using a camera other than your phone.
Fun Skits
Have a funny side? Try putting together skits and filming it for TikTok. A lot of these skits can be put together using the trending hashtags that show up every day on the app. You could even be fun with music. Put together something with hilarious lyrics that are relatable to certain topics. It's a great way to target a certain niche of an audience while still posting good content that anyone could enjoy.
Trending Topics
Like I mentioned in the previous section, there are trending topics or hashtags that appear on the app every day. This is great for anyone new to TikTok looking for a way of getting more attention on their page. When you turn on the app, go to the Discover tab. This is where you are able to see what hashtags TikTok is pushing today.
They basically give you an idea of what type of content might be doing good on a given day. You'll also be able to pick up on trends by scrolling through the For You Page (FYP). If you notice any sounds or challenges trending on this page, it's a good idea to jump on the trend before TikTok does.
Be Original
Of course, the most important thing to do is be original. Even if you're getting inspiration from other content creators, put or own originality into the idea. In the long run, people care about genuine creators and they can sense it a mile away if they're not.
Show the world of TikTok who you are while entertaining them through the videos you post online.
How Long Should Your Videos Be?
While the maximum length of a video you can upload to TikTok is 60 seconds, what tends to do good on the app are shorter videos. We're talking about TikToks that utilize the 15-second format. Users find shorter content easier to consume. This is especially true if you're just starting out on the app. We're not saying that longer content will always fail, just consider making shorter videos for now while growing your presence on the platform.
Growing Your Following on TikTok
Consistent Uploads
Make sure to upload consistently on TikTok, I highly encourage you to upload at least once a day. The more content you have on your page, the more opportunities there are of one of them going viral. This is very important if you're a small account that's still growing. If you can, you should post multiple videos every day, but don't force content out just because you haven't posted anything.
Use this time to experiment with content ideas too. Try to figure out what type of videos work for you. What are other musicians, artists, and content creators putting together on their TikToks? Study them and figure out what type of videos you want to make.
Follow the Trends
Like I mentioned in the earlier section, TikTok makes it easy for content creators to see what type of content and hashtags are trending that day. This is a great way for any new TikTokers to attract some attention to their pages when they don't have any following yet. Trends are fun, however, they aren't always going to be directly relatable to musicians and music artists. Meaning that you won't be finding yourself performing music all of the time.
Instead, use this as a way to show your creative side. You could even make the hashtags and trends relatable to your life as a musician or music artist. Just have fun with them and put your own originality into it.
Hashtags are very important to use if you're trying to grow on TikTok. Unlike platforms like Instagram and Twitter, TikTok uses hashtags differently with its algorithm. On this app, hashtags are used to categorize your content. The algorithm sees these categorizations (hashtags) and sends your video to users who have similar interests.
This is where you can really start growing your account as you'll start showing up on people's For You Pages. These people are more likely to like your videos if TikTok's algorithm and hashtag system work correctly.
It's also a good idea to throw in the hashtags #fyp and #foryoupage as I've seen my videos do much better with these tags. Some people will argue that this doesn't work well, but based on my own experience I say otherwise.
Interact With Others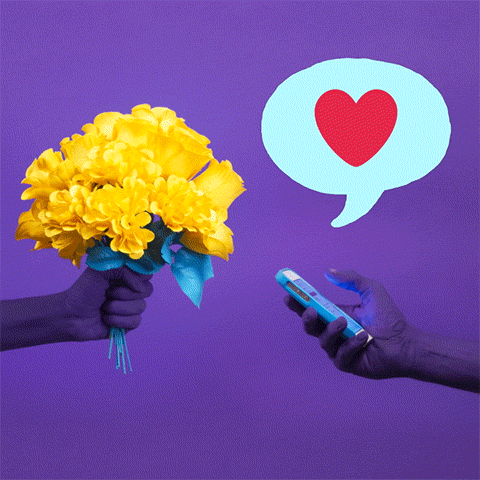 Probably one of the most important things that people often forget when trying to grow their social media presence on any platform. Interact with other users and content creators. TikTok is a "Social" Media platform, so don't forget to socialize. Whether it's commenting on people's posts or replying to comments on your own, make an effort in interacting with other TikTokers.
This allows you to have the opportunity of forming relationships with them.
Going Live
If your TikTok account has 1000 followers or more, you will be able to go live on your account. Going live on TikTok will notify your followers that you are on, inviting them to join you in your live stream. This is a great way to interact with your people who are following you or are interested in seeing more of who you are.
You do have the opportunity to make some money on live streams through gifts and tips, however, I wouldn't rely on it too much in terms of financial gain and stability. Still, I see a lot of users utilizing this feature in their own growth on the platform while having fun at the same time.
Uploading Your Own Music and Sounds
For artists and musicians who have their own original music and sounds recorded, you can upload your music onto TikTok. This can be done through music digital distributors like Distrokid.  TikTok will show up as one of the options to upload to when uploading a new track online. Do keep in mind that a 60-second snippet of your song will be uploaded when uploading your music to TikTok.
If you have established a good following, this could be a great way to introduce your own music to them. Maybe you can even create your own hashtag challenge, starting a new trend on TikTok. That would definitely get a lot of attention on your account and music.
Final Thoughts
TikTok is here and it's taken over the online world. For many, you'd be doing your music career a favor establishing yourself on this app. Just always remember to upload as consistently as possible and be yourself. People will follow genuine real people.
More Articles to Check Out: