Last updated on April 3rd, 2020 at 12:31 am
Putting together a home recording studio doesn't have to cost you an arm and a leg. There's a lot of great affordable recording studio equipment available nowadays, allowing more and more singers and musicians to record and produce their own music at home. Trust me, I know what it feels like to shop for studio equipment while on a budget. This is why I put together a list of the 5 best budget studio monitors under 200 dollars.
It's important to have high-quality studio monitors to ensure that you can hear the audio as clear as possible while your mixing. Every set of studio monitors on this list are high-quality, reliable, and best of all, affordable. They also come in a pair so you won't have to worry about buying another monitor. Before we get into our list, let's discuss the things that you need to consider when shopping for studio monitors.
Things to Consider
Design/Build
The design/build of the studio monitors you are looking at is important, however, aesthetics should be the last thing to worry about. Take a look at how the monitors are designed and how everything is laid out. Check to see if the controls are in convenient locations that are easy to reach. Take a look at its build and make sure that it's built to last you a long time. And make sure that the size of the monitors will fit in your recording studi0 space. Nothing's more worst than having your new studio monitors arrive at your house, and then finding out that they don't fit in your workspace.
Features
Even though we're talking about more budget studio monitors that are under 200 dollars, it's important to consider what kind of features each model comes with. Look for features that help you adjust the sound to fit your needs like acoustic tuning controls. Most of the time, these features will affect how the speakers will perform. Try to figure out what you're looking for in your studio monitors and look at the models that offer the features that you need.
Performance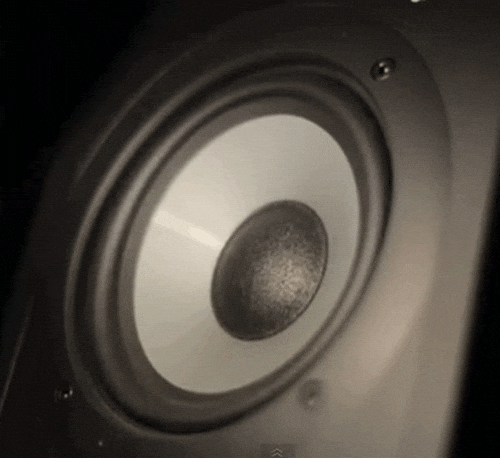 Performance is probably the most important thing to consider. You're going to want to make sure that your studio monitors deliver the sound quality you're looking for. It's important to have a neutral sound when mixing your music. You want to have an as little amount of coloration as possible. This is to ensure that you're mixing while hearing what the music actually sounds like. You'll be able to catch every subtle nuance of sound and make the necessary adjustments and edits to finalize the mix of your music. Overall, you're going to want to find studio monitors that deliver a clear and accurate sound at a good volume while also being well balanced.
Space You Are Working in
Always remember that you're studio monitors are only going to be as good as the space you're working in. If your workspace has a lot of reflective surfaces or bad acoustics in general, don't expect your speakers to be working at its highest potential. It might be time-consuming but always work on establishing a good workspace for your music production.
Now, let's get right into our list of recommendations!
The 5 Best Studio Monitors Under 200
The PreSonus Eris E4.5 is a budget powerhouse when it comes to studio monitors in this price range. It makes it onto our list as our top recommendation for anyone looking at studio monitors that are under 200 dollars.
Design
Taking a look at the PreSonus Eris E4.5, you have a pair of studio monitors that are simple in design, nothing really eye-catchy in terms of aesthetics. However, PreSonus put thought into their design for these monitors.
You will find that all of the most used controls (Power button, volume knob, aux in, and headphone inputs) are going to be at the front of the speaker. Now you won't have to constantly reach behind the speaker to just to turn on the speaker or make it louder.
On the backside of these studio monitors, you will find an input gain knob and acoustic tuning controls, everything you will need for making adjustments to achieve an accurate playback in any studio environment. The build quality is nice and once these speakers are on, you won't hear any rattling noises or cabinet vibrations. Overall, these studio monitors will fit into almost every home studio's design thanks to its simplicity and compact build.
Features
For an affordable set of studio monitors, the Eris E4.5s come with a lot of noteworthy features. At first glance, you will see that these speakers are packing a solid amount of power. On the top, you'll find a 1-inch super lightweight silk dome tweeter that will really help push out those highs. It also has well-designed 4.5-inch Kevlar low-frequency transducers right below the tweeters.
Like we already mentioned, on the backside of these speakers, you will find acoustic tuning controls. This allows you to address situations where you are mixing in a room with reflective surfaces that bounce sound all over the place. You'll be able to control mid-range and high frequencies and adjust them accordingly to fit your needs. The Low Cutoff switch allows you to anchor the bass at 100Hz and coordinate the bass output of your monitor system.
There's also the input gain knob, which lets you optimize the signal-to-noise ratio of the audio coming into these monitors. As you can see, these studio monitors are jam-packed with useful features that will help you while you mix.
Performance
For such a simple set of studio monitors, we are very impressed by how incredible they sound. The response is incredibly flat, ensuring good transparency across the entire range from the lows to the highs. People have actually found that the low-end gives a little more of a punch, a surprise to come from such a compact set of speakers.
Having a flat response means you'll have less coloration in your sound. This allows you to mix with more confidence. You'll be hearing more of the subtle nuances and sounds that you would want to adjust or change while mixing. The volume on these speakers is also at a good level, much louder than you'd expect from these monitors.
Remember that it's also important to take some time and properly position these speakers in your room to be in the optimal spot for your mixing needs. Once that's done, you'll hear a drastic change in the quality of sound that the Eris  E4.5s deliver.
Verdict
Overall, the Eris E4.5 studio monitors are probably one of, if not, the best set of studio monitors that you can find under 200 dollars. While its design is nothing too special, the sound quality and capabilities it has as studio monitors make it a perfect addition to your home studio, especially when you're on a budget. You'll be able to mix your music with confidence and save money at the same time.
Coming in as one of the underdogs in a market where well-established brands usually dominate, is the APM8w8 studio monitors from Rockville. While these studio monitors are less known, they are beginning to breakthrough as more positive reviews surface about these speakers. So what makes the APM8Ws from Rockville stand out when compared to the more well-known studio monitors that are under 200 dollars? Well, to say the least, they're definitely unique.
Design
The design that Rockville went for is simple but attractive with an overall clean look. There are three color choices to choose from, black, classic wood, and white. We especially liked the white color choice as it is complemented well with the black glossy cabinets. These cabinets paired with the white baffle and black drivers do a good job at contrasting, adding to the aesthetic of these speakers, still keeping simplicity in mind.
The build is high-quality and can even keep up with more expensive models. You will find all of the controls on the backside of these studio monitors as Rockville wanted to have a cleaner look on the front side. This includes volume, bass, and treble controls. Some people might not like that the controls are all on the back, but for most, it shouldn't be a problem.
Features
The APM8W studio monitors have an 8-inch low-frequency driver on each speaker. On top, you will find the standard 1-inch tweeter unit to bring out those highs. It has a quad amp design, meaning that each driver features frequency specific independent amplifiers. These active set of speakers also have a Class D amplifier, meaning that the transistors that make the Class D output stage is running at maximum efficiency. A pair of these speakers give you 250 watts of power.
Again, on the backside of these monitors, you will find controls for acoustic tuning, allowing you to adjust the settings to best fit your recording space.
Performance
There's a lot of raw power coming from the Rockville APM8W studio monitors. You won't have to worry about the volume, even if you're working with a larger studio space. The transparency of these speakers is really good. You might notice some coloration on the lower end, however, the mids and highs are as tight as they can be.
Having a pair of 8-inch low-frequency drivers allows you to really move some air if you want to. Utilizing the available controls on the back, along with some smart EQ adjustments can really bring these studio monitors to a comfortable level of sound quality that fits your needs.
Positioning these speakers properly are going to be very important and the larger size might make it a little challenging.
Verdict
The Rockville APM8W may not be the first option that pops in your head when looking for the best studio monitors under 200, however, don't underestimate what these speakers are capable of. They're definitely one of the most powerful studio monitors you can find in this price range.
Rockville is challenging its competition in this space with their hardware selection and great versatility. These studio monitors do an excellent job of standing out in an already competitive space. They're definitely worth checking out.
The M-Audio AV42 studio monitors are the upgraded version of the popular AV32s. M-Audio made some questionable decisions, however, they're a solid set of well-balanced studio monitors that are under 200 dollars.
Design
Our first impression of the AV42 studio monitors design is that it comes across as looking a little cheap. The cabinets are made of decent quality MDF, coming with a plastic baffle that's really shiny and glossy. The amount of shine and gloss that these monitors have wouldn't be our favorite design choice for these speakers, but it may be appealing to other people.
With that said, these studio monitors still have some traits that we did enjoy. The waveguide for the tweeter is large while adding to the aesthetic appeal of these speakers. M-Audio definitely considered longevity when designing these monitors. Combining pro-grade components to ensure a solid build that's durable and long-lasting.
Features
Inside each cabinet is a 1-inch ferrofluid-cooled silk cone tweeter that is complemented with a massive waveguide, producing clear, pristine highs. Right below the tweeters are the 4-inch polypropylene-coated woofers that produce tight, accurate bass.
On the front side of these monitors you have the volume knob and AUX port, however, the power button is on the backside. It's a little annoying to always have to reach behind the speakers to turn it on, but it's manageable. On the backside, you will find the I/O clusters that include your passive speaker output and RCA inputs for seamless connection to a variety of different gear.
Features wise, there's nothing that really stands out from these studio monitors, however, this is to be expected for the very affordable price tag that these speakers have.
Performance
The performance of the AV42 studio monitors is pretty good with a level of transparency that keeps up with the rest of the speakers in this price range. You will find that the 4-inch driver gives you an extended lower end. The highs also come in a little sharp.
It's definitely possible to resolve these performance issues with proper positioning and planning. M-Audio did an excellent job with their waveguide design, but it does make the highs harder to spot when positioning the speakers.
Verdict
Despite all of the shortcomings that we've discussed, the AV42 is still a great set of studio monitors that come at a very affordable price. You definitely get what you pay for, and while these speakers aren't the best in the world, they do a good job at being great entry-level monitors for those who are just getting started and trying to save money.
Behringer is well known for the variety of affordable audio gear that they make. Their MS40 studio monitors are definitely one of the more interesting options to consider that are under 200 dollars. They're affordable and get the job done while offering something different from the rest of the options we've discussed.
Design
Behringer took a different route when designing their MS40 studio monitors. The design choices that were made for these speakers definitely make it stand out. Cabinets are made of decent MDF, with baffles that are subtle.
On the front side of these speakers, you will find that the tweeters are moved to the left to make room for two front-firing ports instead of putting them on the back.
We also loved that Behringer put the volume knobs, power buttons, and even the EQ controls on the front side of the active unit. This makes it much more convenient to access and use.
Features
We've already established that these studio monitors have a rather unique and unusual design, but this is the same when it comes to its hardware.  Beringer went with 2.5 inch- tweeters instead of having standard 1-inch tweeters like other studio monitors under 200 dollars. The 4.75-inch Low-frequency drivers are great at moving air. Power is set at 20 Watts for each cabinet.
Like we've already mentioned there are EQ controls on the front side of these monitors. These controls allow you to adjust the highs and lows to better accommodate the space you are working in.
These monitors also have both optical and coax inputs available on top of the standard analog array. There's also true 24-bit/192 kHz D/A converters that help push the capabilities of the MS40 even further.
Performance
The performance of the MS40 studio monitors is pretty great, especially the clarity in the mids/highs. This is thanks to the larger tweeters,  making it easier to work with when mixing vocals. The transparency is decent enough to work with, however, you might be able to improve it by adjusting the EQ controls.
Since these speakers are hybrid near field speakers, you'll have to take some time and find a sweet spot for your monitors. This could be challenging because of their larger size, especially if you're working in a tighter space. Overall though, the amount of control you get from these studio monitors are amazing. Something you normally wouldn't find in studio monitors that are under 200 dollars.
Verdict
The MS40 studio monitors from Behringer definitely stand out amongst the rest for its interesting design and hardware. You get a lot of control with these monitors. If you're looking for something different from the rest, these monitors are a great place to start.
The smaller version of the first set of studio monitors we recommended, the PreSonus Eris 3.5 makes it onto our list as the most affordable option under 200 dollars. You'd be very surprised at what these smaller budget studio monitors are capable of doing.
Design
There's nothing really too crazy about how these studio monitors are designed. The front side of the speakers are made of plastic and the case is vinyl covered MDF. These speakers are going to feel a little light compared to other studio monitors, however, this is probably due to the cost-cutting of the Eris E3.5.
The highlights of the Eris E3.5's design is its 3.5inch Kevlar woofers and its 1-inch tweeters. This is something that's incredible to see on studio monitors that are usually under 100 dollars. The 1-inch tweeters also come as a surprise because smaller monitors like this one normally have 0.75-inch tweeters to compensate for the size.
All of the important controls such as the main volume knob and power switch can be found on the front side of the active pair. On the back, you'll find more controls for acoustic tuning and all of the ports/connections. Its design is minimalistic, compact, and convenient to work with.
Features
Like we've already mentioned, on the backside of these monitors, you will find acoustic tuning controls. These are great to have as you can tune and adjust your highs and lows to better fit your mixing conditions.
The Kevlar woofers on these monitors help bring out the lows nicely while its 1-inch tweeter does a good job at bringing out the highs. On the front side, you will also find AUX and headphone ports for easy access. Other than that, the rest of the features are standard to what you would find on a set of studio monitors at this price range.
Performance
These studio monitors perform exceptionally well, especially considering its price. The mids and highs are very high-quality. You might find that the bass is a little quiet on neutral settings, but it's still nice and has a clear, tight sound thanks to the Kevlar cones. These monitors are a little heavy on the highs, coming across as a little harsh, however, it's nothing that will be detrimental to you while you're mixing.
The overall sound is clear and accurate, making them a great pair of monitors for music production. You'll be able to hear all the details of the sound your mixing, making your job much more productive.
Verdict
The PreSonus Eris E3.5 are incredible studio monitors that do an exceptional job at delivering a nice, clear sound that you can work with when mixing your music. It's going to be hard to find a pair of studio monitors that are under 100 dollars to beat the quality and value of the Eris E3.5s. If you're looking to save as much money as you can on your first set of studio monitors, the Eris E3.5 is perfect for you.
Final Thoughts
As you can see, it's still possible to find a good set of studio monitors under 200 dollars that will make a great addition to your home recording studio. Every studio monitor that we have recommended is high-quality in both design and sound. They're all made for music production purposes too. Shopping for all the gear that you need for your home studio can be stressful. This is especially true when you're shopping with a tighter budget. We hope that our list of recommendations will help make it easier for you so you can get closer to putting your studio together.
More Articles to Read:
Thumbnail  Credit: Photo on VisualHunt.com