In the current year of 2021, it has never been easier to become an independent music artist. The music landscape has definitely changed thanks to advancements in technology and the internet. This is why it's important for a growing artist to have their music on streaming platforms such as Spotify and Apple Music. Here's the easiest method on how to upload music to Spotify and Apple Music that any aspiring independent artist can afford.
For all of my music uploading needs, I utilize a distribution service called, "DistroKid." 
Click the image below to be redirected to the DistroKid Website and get 7% off your first year.
Why You Need a Music distribution Service:
Before we talk about DistroKid and its amazing features, let's first discuss why you're going to need this type of service in the first place. Unlike free streaming platforms such as SoundCloud and YouTube, you'll need a distributor to submit your music to Spotify, Apple Music, online radios, and stores (iTunes, Amazon, Google Play.) The thing to keep in mind is that you're going to have to pay for one of these music distribution services, so be ready to invest if you want to take the next step in growing as an independent music artist.
With that in mind, however, this does allow you to get your music on these streaming platforms and gives you the opportunity to get paid for all of your streams.
You can monetize your music on Soundcloud and YouTube, but you're going to have to qualify for their monetization programs (SoundCloud Premier/YouTube Partner Program). These programs require you to reach certain criteria that we'll discuss in another article. Now, let's talk about DistroKid.
What is DistroKid?
In the easiest way to understand, DistroKid basically acts as a middleman for you and online music stores. They will distribute your music and handle any type of licensing requirements. Like we mentioned earlier, you can't just make a Spotify Artist account and start uploading your music. It's gonna look like this:
This allows you to focus on making your music while DistroKid handles the technical side of music distribution. You can remain independent as an artist and keep more of your earnings too.
Pros of Choosing DistroKid Over Other Music Distribution Services
The Price
There are other music distribution services available such as Tunecore, Ditto, and CD Baby, however, the reason we choose DistroKid over them is what you get for the price. Distribution services like the ones we mentioned are much pricier as you often have to pay per song/album upload when using them.
DistroKid on the other hand, starting at its most affordable option is an annual fee of $20 for unlimited single/album uploads for the entire year. Keep in mind that this fee only covers one artist. You will find that other services charge you around $10 per single upload and up to $30 dollars for an entire album. If you're just getting started with your music, that money can go a long way.
User-Friendly Interface
Another reason why I went with DistroKid is the easy-to-use interface. The interface is simple and clean, making it accessible to anyone. To get started, all you have to do is sign up and start uploading.
When I was signed up with DistroKid, I was blown away by how easy it was to navigate around. You literally tap on the upload button, fill out the information of your song, upload your audio file and album cover art, and you're good to go!
It will take some time to distribute your music to every platform and online store, however, the good thing is that Spotify and Apple Music will receive your songs relatively fast. This is perfect for us since those platforms are our primary target for our music.
DistroKid's navigation tabs are very easy to follow. You have the "Upload tab" to start distributing your music anytime. The "My Music Tab" to keep track of all of your uploaded songs and albums. Up next you have the "Teams tab", allowing you to set up automated payments when collaborating with other artists, musicians, and producers. The "Stats tab" shows you valuable information on how your songs are performing. After that, you have the "Bank tab", so you can keep track of all your earnings.
There is a "More tab" that has more great features that we'll talk about in the next section.
Helpful Features for Growth
There are a lot of great features that DistroKid provides that helps independent music artists grow. I personally use them whenever I release any new songs. What I love most about them, is that they're very easy to utilize and are great for promoting your songs. Let's talk about them.
HyperFollow Landing Pages
Probably one of my favorite features that DistroKid offers is the ability to make landing pages for your songs. This allows you easily set up a page that has a link to pre-save your new music onto Spotify as well as links to your other Social Media and streaming platforms. This also allows users to follow your artist page on Spotify. With landing pages, you can use them to promote your songs before they release and build hype with your fans.
When songs are pre-saved,  on the day of release, your song will automatically add to their playlist. This helps give you a boost in streams from the get-go, giving you more opportunities for the algorithm to pick up your new song.
Promo Cards
Another feature I love using is the free Promo Cards to promote my songs. DistroKid makes it easy to create promo cards that you can post onto your other Social Media platforms. All you have to do is select from a variety of design options and DistroKid does the rest for you. You'll have a nice-looking promo card to use in a couple of seconds. Take a look at these examples!
Cover Song Licenses
Obtaining a cover license doesn't have to be difficult. DistroKid makes this process much easier allowing you to upload cover songs onto any streaming platform and online music store. It does cost money to obtain a cover license through DistroKid, but I like knowing that I don't have to worry about doing all the technical stuff myself.
It cost $12 a year to upload a cover song with all of the proper licensing. An important thing to keep in mind is that it does take a little longer to get your cover songs distributed. If you're planning to set a release date for your cover, plan ahead of time and upload early.
You Keep All of Your Earnings on DistroKid
Like we mentioned earlier, you earn money for every stream you get on your songs. Unlike many other music distribution services, with DistroKid you keep all of your earnings. Just keep in mind it takes around 3 months to get paid out for your song. All you have to do is link your banking account with your DistroKid profile and your good to go!
Recommended Plan (Musician Plus)
While the "Musician Plan" is the most affordable coming in at $20 per year, the plan we highly recommend is DistroKid's Musician Plus plan. It is a little more per year, costing you about $36, however, the benefits and features you get are definitely worth the extra $16 you have to pay annually.
This plan covers two artists, but if you're a solo artist, this won't matter too much to you. The feature that you'll definitely pay attention to is the option to set a customizable release date/preorder date for your song's release. If you plan to promote your songs so they have can have a better chance of having a successful release, being able to set a customizable date for release is going to be important.
You will have time to plan out your promotion strategy and implement it, giving you the opportunity to set your song on a path towards success. There is also a feature of having a customizable label name for your music.
When you check the song details on the platforms you upload to, it will show your label name instead of "DistroKid." A nice personal feature that adds more uniqueness to your uploads.
Important Things to Keep in Mind
Plan Ahead and Upload Your Music Early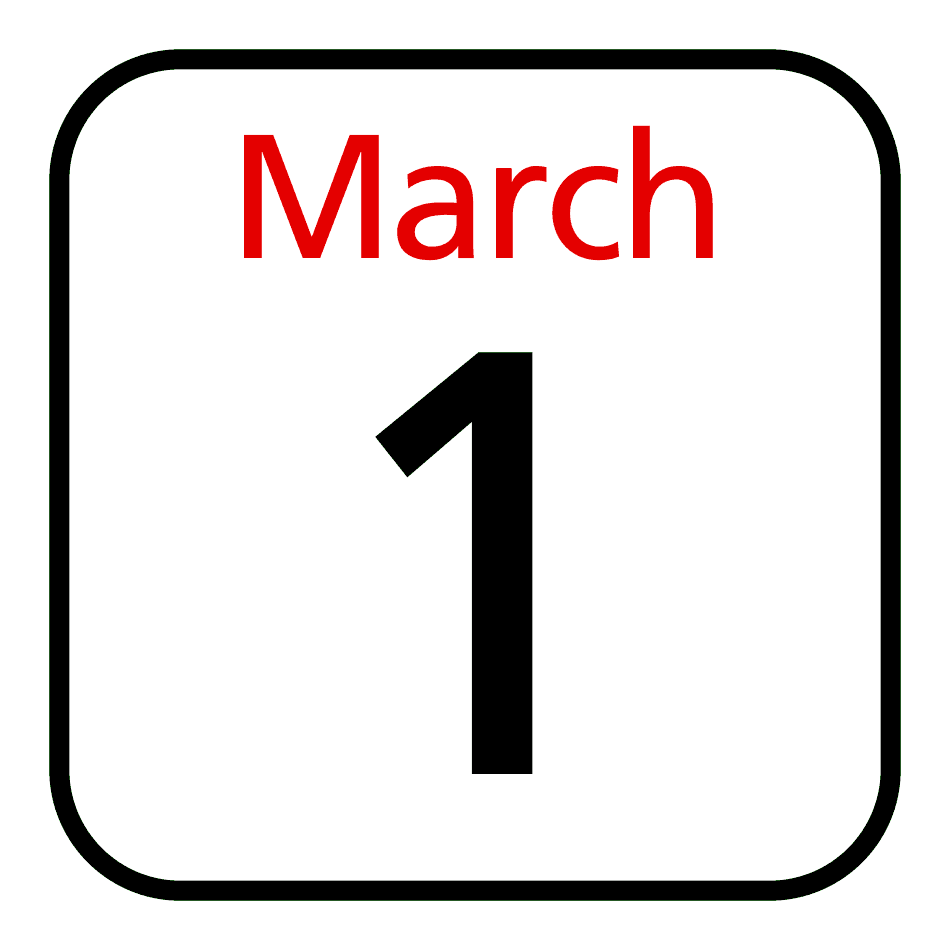 DistroKid is an amazing service to get your music out on streaming platforms, however, do plan ahead. Try to upload your music at least one week before your set release date, but I highly recommend giving yourself about a month's worth of time. This ensures that you can resolve any type of uploading issues that might arise. The main issues that I would be concerned about are delays with stores and streaming platforms, as well as cover licensing delays.
Like we mentioned earlier, it's also a good idea to give yourself more time to promote your song's release. The more time you give yourself, the higher chance of you having a successful release.
Realistic Expectations
Set realistic expectations for yourself, especially when it comes to earnings from your streams. You won't be making a lot of money from just streams alone unless you're getting a lot of them. Just being able to have your music up on Spotify, Apple Music, and other streaming platforms is important for any growing artist.
Nowadays, almost everyone listens to their music through online streaming platforms. If you ever want to grow as an independent artist, the first step is having your music out there. Once that's established you can grow your audience utilizing social media platforms such as TikTok, YouTube, and Instagram. Be creative and always be open to trying new things out when it comes to growing your fanbase.
Consider Purchasing a "Legacy License" for a Song
When uploading a new song using DistroKid, you are given the option to purchase a Legacy License. This is a one-time payment of $30 per single, allowing you to keep your song up on streaming platforms FOREVER without any reoccurring fees.  This is a recommended option if a song of yours is gaining a lot of traction. Definitely consider doing this as it may be worth it in the long run.
Final Thoughts
DistroKid has been such a helpful platform when it comes to uploading my music onto streaming platforms such as Spotify, Apple Music, and more! The reason why I continue using this music distribution service is the convenience, the consistent improvements and added features and the overall ease of use. I hope this article helped you develop a better understanding of what DistroKid and why you should consider using it.
If you click this link here: Get 7% off First Year Using DistroKid 
More Articles